Please sign in so that we can notify you about a reply
ONLY FIVE SOMEWHAT GREENISH AVAILABLE FOR A SHORT TIME!
It's the Holey Hiker "HOLEY SCHMIDT" whistle. An emergency whistle is not supposed to be just 5 grams. They are not supposed to be only 2 inches long. They are not meant to hit 119 decibels.
Ok...maybe they are.
But are they suppose to only be $1? Whistles like this would normally go for $100s!
Buy any bidet and get the "Holey Schmidt" whistle for only $1. One Whistle per bidet purchased :) If you don't buy a bidet, I am not even quoting you a price, Schmidt says just yell really loud.
Is there really a Schmidt this whistle was named after? Of course there is. Named for someone who was eagerly awaiting her bidet after it being delayed. Nervously wondering why the bidet traveled to fourteen states, but never arriving at her doorstop. Did she write an angry email wondering why I could not control the Postal Services decisions? NO. Did she use fighting words in her email to motivate me to personally drive one across the country? NO. She just wrote "I just thought I'd say hello and let you know I'm sad about that, but I will not give up hope." We should all be so hopeful. I asked what I could do in return like name a building after her? She mentioned just naming a limited-edition whistle in her honor.
The Holey Schmidt Whistle is a limited number item. If you are reading this buy one before they are gone.
This is not a whistle that you should buy as you prep for an apocalypse. It is sturdy but cannot take being slammed in a car door, a 75' fall off a cliff, or survive a direct blow from a zombie. It is more like a whistle you would keep in your toiletry kit.
Remember folks, descriptions may include some exaggeration, but the quotes are all real! And I would like seriously add, please do not blow whistle indoors without plugging your ears. You should not subject your ears to 119 db in a closed spaced.
If you have any questions please email Paul at paulthebackpacker@gmail.com
If you would like to pay with Crypto please click here
*Please note that the Holey Schmidt Whistles are made with left over resin so that I have as little waste as possible and are often the result of different colors being mixed together resulting in a once-in-a-lifetime result.
Hello and welcome to Holey Hiker Bidets! I'm Paul Bogush the designer, creator, lead tester, and CEO (Chief Elimination Officer) of Holey Hiker Backpacking Bidets. After using a few other bidets I realized that not one had all the features I was looking for. None had the right combination of durability, ease of use, low water usage, and the perfect stream. I decided to start designing and testing my own in December 2020. Each time I went out I made a small change and then came home and fired up the 3D printer to make the improvements based on my experience and the experiences and feedback from testers all around the country. After one last outing on the Appalachian Trail in June of 2020, I had what I thought was the perfect backpacking bidet...but a tester had it eventually crack after long term testing. After another year of prototyping and experimenting with different plastics the final prototype was finally made in July of 2021 and sales to our waiting list and anyone who happen to stumble upon the website began. Our "grand opening" finally occurred on November 19, 2021.
We are the only seller of the Holey Hiker Backpacking Bidet. All other sites are selling imitations! Holey Hiker Bidets are designed and manufactured in a little corner of my house in Connecticut, USA.
And finally, if I haven't convinced you that a bidet is life changing, then listen to Evan!
"Just get one and thank me later. Honestly, I am amazed I have not heard more about bidets for backpacking. I used Paul's bidet for just over 3 weeks while on the Colorado trail and I have to tell you my butt has never been happier. In the past I have had monkey butt issues but using this little bidet and a little bit of washing with some Dr Bronner's, I did not have any butt chaffing issues at all. It's small light and has officially replaced wet wipes in my pack. I also cut my toilet paper usage to about 2 squares per day using this bidet. Paul has been working to perfect his product and I think he nailed it. This bidet is going to be in my pack forever, provided I don't lose it. (Seriously it's small). Once you hop on the bidet train there is no going back and you're going to say to yourself, 'I should have bought one of these sooner.' Trust me."
Evan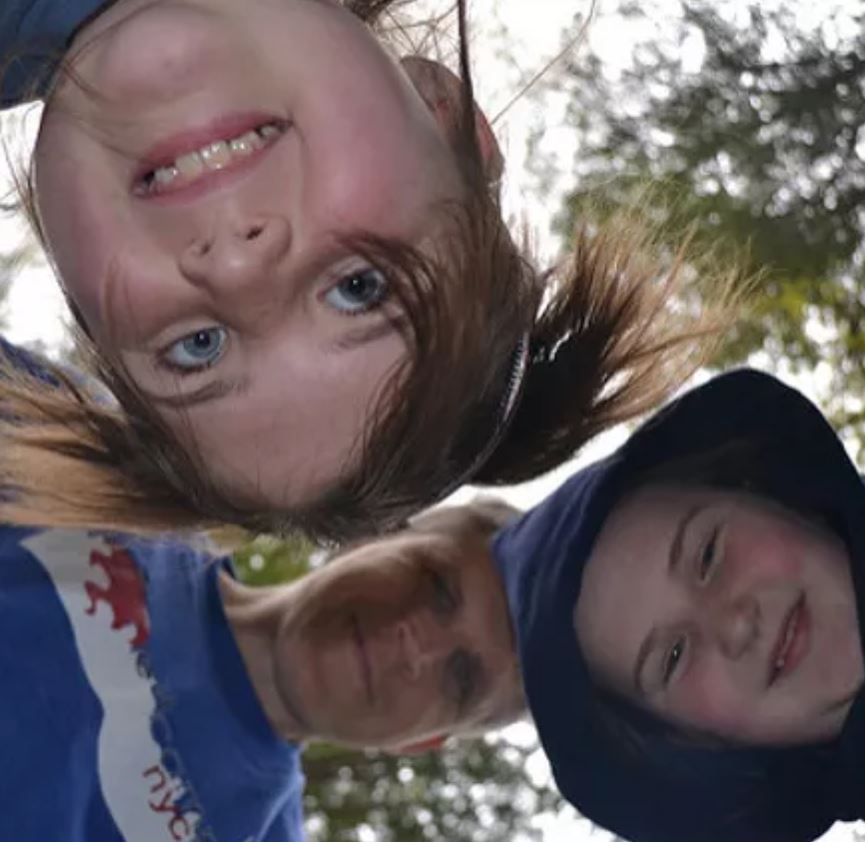 If your bidet malfunctions or gets destroyed by a bear, we will give you a full refund or a new bidet. If you just have bad aim that's on you! We package the bidets the weekend after receiving the order and get them in the mail the following Monday unless otherwise stated on each page. You will be sent a confirmation email with the shipping # after it is packed.
Please keep in mind that you will receive no cutesy note or extra packing material to cut down on waste. You will get just a bidet in a little bag :)

PLEASE PLEASE PLEASE be patient with shipping. We can ship a bidet to California in 3 days one week, and then ship one the following week that will take 14 days. Around holiday times all bets are off :) Sometimes when the USPS takes our packages and scan them in immediately and other times the first scan is at your regional PO. If you do not receive a bidet within 4 weeks of ordering please contact us and we will ship out a new one. Ignore the 3-5 day shipping time that is stated in the automated email with your shipping #. That is just a very loose USPS goal. The current average (Feb 2023) four-five days but there are so many exceptions. Many bidets will take 2 weeks or more. Approximately 1-2% of all packages are lost by the USPS. That is out of our control and sending a new one after four weeks is the best we can do!